Apr 17th 2019 | Posted by Kevin Thomas - Director of Business Operations
We love our standard catalog items. There is a huge selection of beds, seating, tables, lighting and other furniture and decor items in our repertoire. Even though every piece is hand-built, aside from the individual character from each blacksmith, they're essentially the same.
It thrills us when someone has an idea, a dream of something specific that they can see in their mind and they ask us to help. We love to bring the things that only existed as someone's mental concept into reality. To allow them to touch and feel what had only been an imaginative thought is very rewarding for us.
A local customer of ours had come through the store looking for some living room chairs. Her browsing was diverted though when she walked past a particular table that we had on display at the front of our store in Mountain View, Ar. The table had been specifically designed to look like a tree with sprawling branches that grew out from the center truck to support a round, glass slab for the table top. The base of the tree/table was supported by a shaped steel plate that kept the roots of the tree elevated above the floor. Mary, our customer that was eyeing the table, fell in love with the look of the piece. The texture in the bark, the song bird perched on a limb and the little sprouted stems with hand-made leaves were so realistic and beautiful. However, she wanted something different.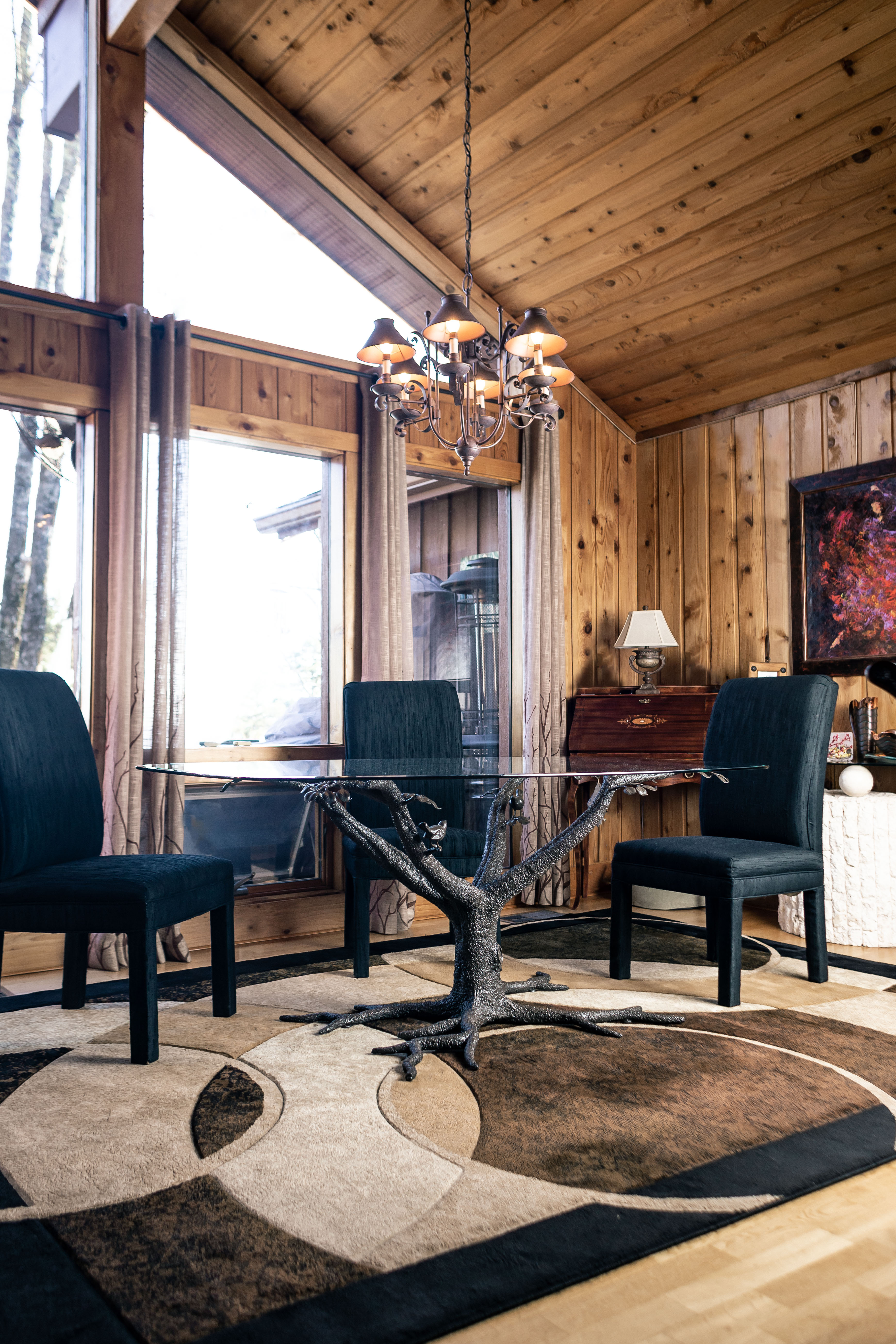 After being approached by Corky, one of our owners/designers, she mentioned her vision. "My idea of the table I would really like to see, is to have the roots spread on the floor to hold the table up."
"We can do that" was the immediate answer. This is our answer for nearly everything that comes our way. There isn't an idea mentioned very often that we can't figure out a way to make it happen.
Drawings were sent and approved and Mary's table was underway.
When the table was near completion, Mary and her husband Dennis were invited up to the forge to see their piece in progress and meet the Artisan building their table.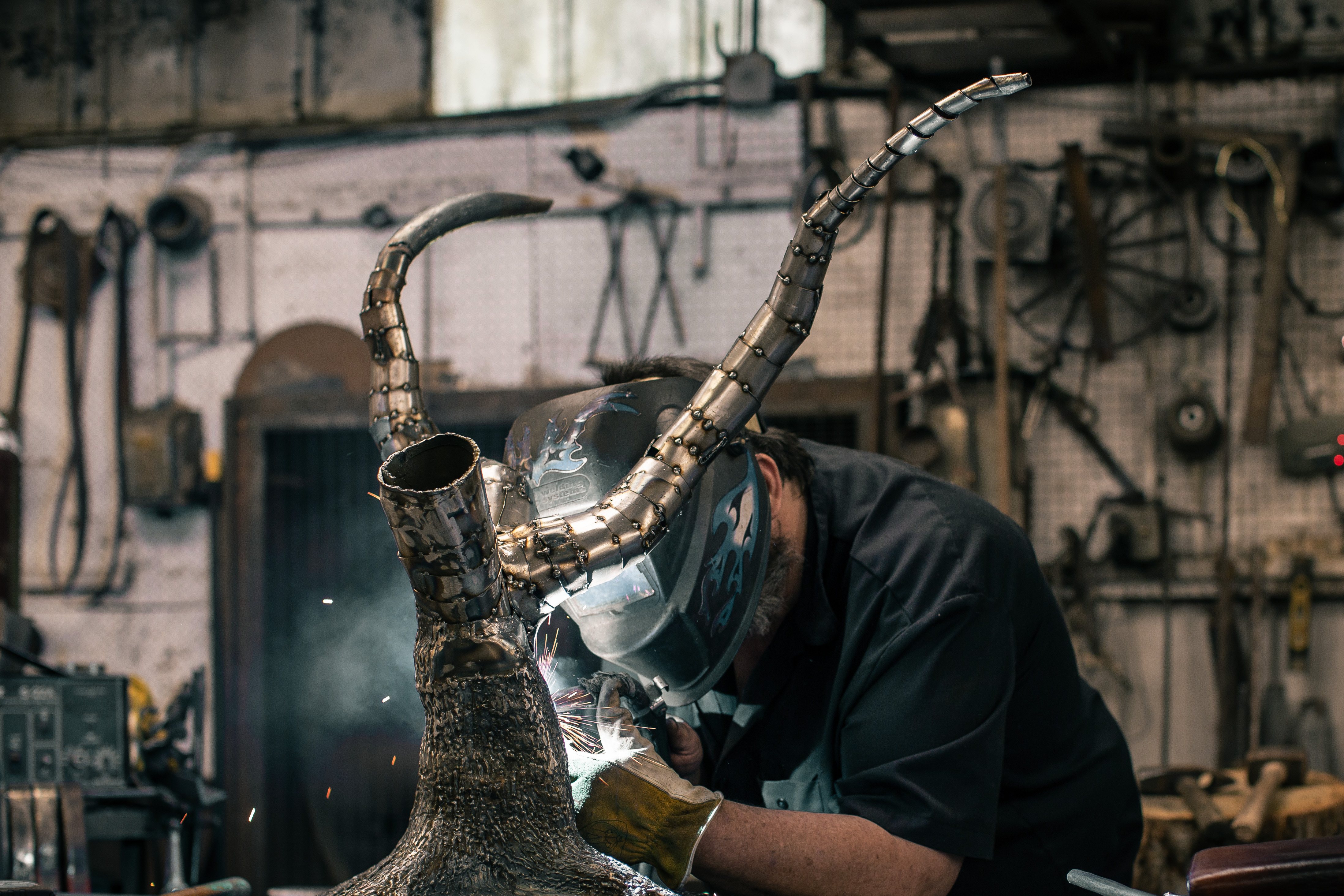 Daniel Wade, one of out Master Blacksmiths who specializes in this particular technique, displayed his work for them and they were thrilled. They took a tour of the facility and even tried making a leaf using the same tools and techniques as our blacksmiths. Daniel "fixed" the leaf and applied to their table as a special personal touch.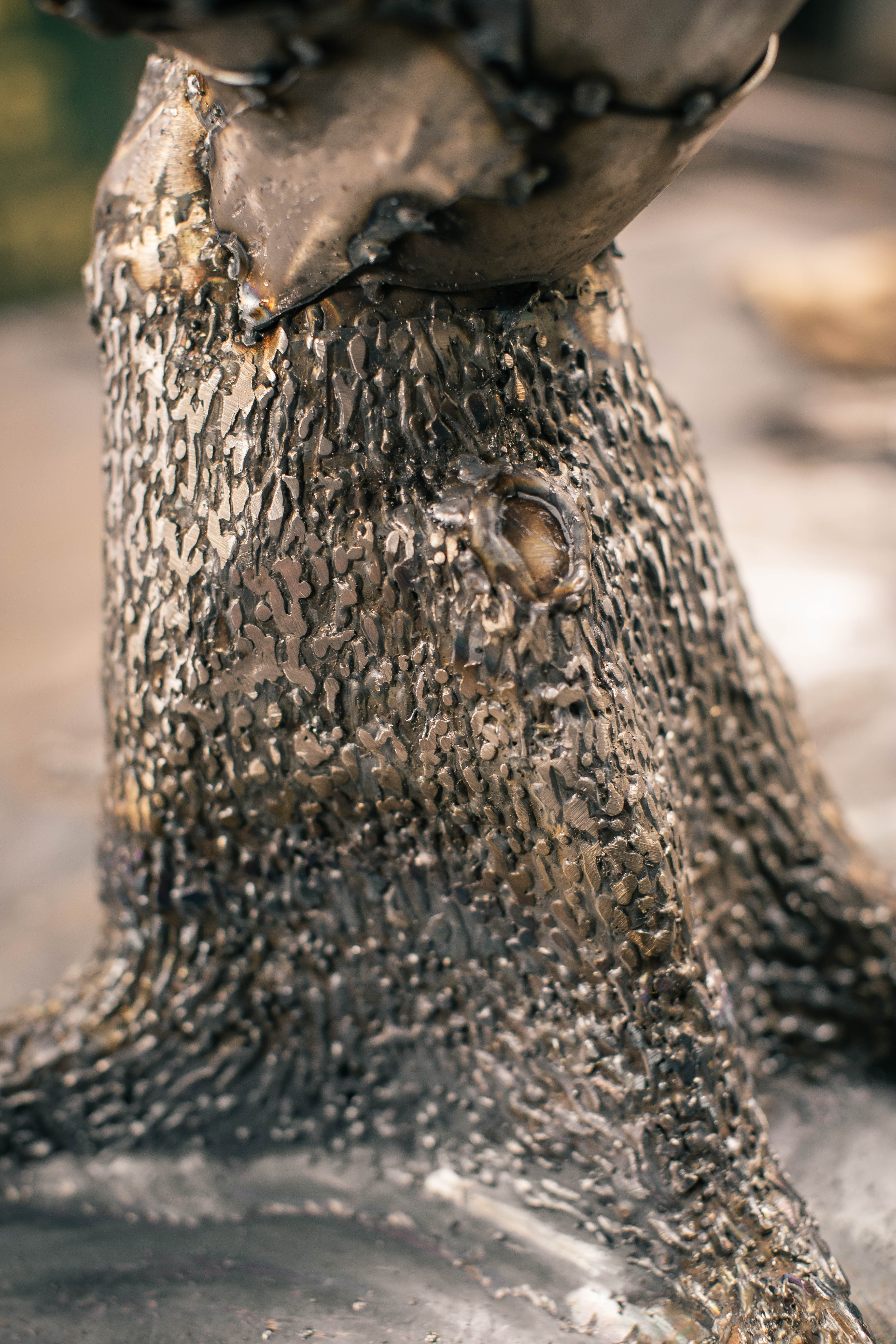 When the table was delivered to their residence, it was a perfect fit. It's a beautiful addition to their already perfect place. Now they have a unique, locally made piece of art that will last for generations. All because Mary had an idea.