CUSTOM PROJECTS
Because every Urban Forge piece is handmade, we can customize pieces to fit your needs or we can even create a brand new design incorporating your ideas. Whether you have sketches and specs already, or are starting from scratch, our designers will work with you to ensure you'll love your newest heirloom.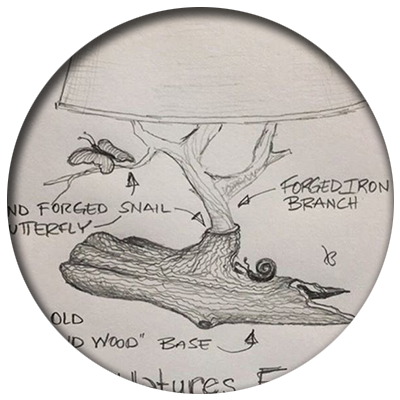 From a napkin sketch of a grand staircase to a photo of an 16th century lamp, we've seen it all.
Urban Forge designers and artisan blacksmiths bring your dreams to life in drawings and then in iron.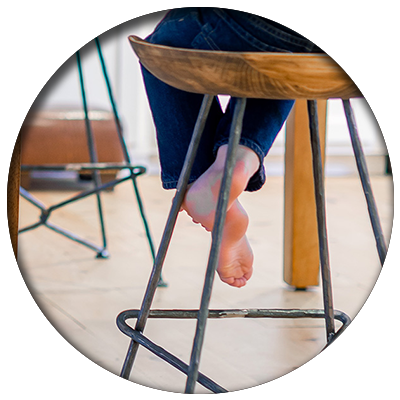 Enjoy living with your custom item in your space every day. It is destined to become a treasured family heirloom.
The first step is to gather details about you and your project. Click the button below to get started. Once received, our team will be in touch to walk you through the process. From a price quote and drawings to finishes and delivery.
This bespoke, hand-forged grand staircase features intricately textured tree branches and limbs throughout. The beautiful supporting trunk even features the carved initials of the owner and his wife.
Urban Forge designed and forged a unique custom bridge for an upscale garden in Florida. The custom bridge features powder coated stainless steel construction and integrated LED post lights under hand-fired copper hoods.
Sometimes our customers bring very detailed requests. This bed was born from a clear vision which our design team converted into shop drawings and our blacksmith artisans forged from red hot iron. The resulting bespoke bed hit the mark.